Double is a self-driving robot that allows you to be physically present at any other location
The Double 3 telepresence robot is a videoconferencing robot that you can remotely control online.
The Double helps remote workers feel more connected to colleagues by providing a physical presence. With the Double, you can drive around the office, warehouse or building from any location, inspect, and attend meetings.
Self-driving
The Double 3 recognizes the environment and easily bypasses obstacles
Flexible camera movements
The cameras can be physically tilted up and down. This is useful if you want to read documents on a desk.
Click to drive
Dots on the ground indicate where you can go with one click
Camera Zoom
Two 13-megapixel cameras offer a wide view and several zoom levels.
moving easily in another place
Can be used worldwide through internet connection
controllable via the browser or app
Listen, see & interact like you are there
Operational areas of the Double robot
Business
Regular meetings or trainings can be carried out inexpensively and spontaneously with a telepresence robot.
Events
The remote-controlled freedom of movement and autonomy of a telepresence robot opens up new application possibilities.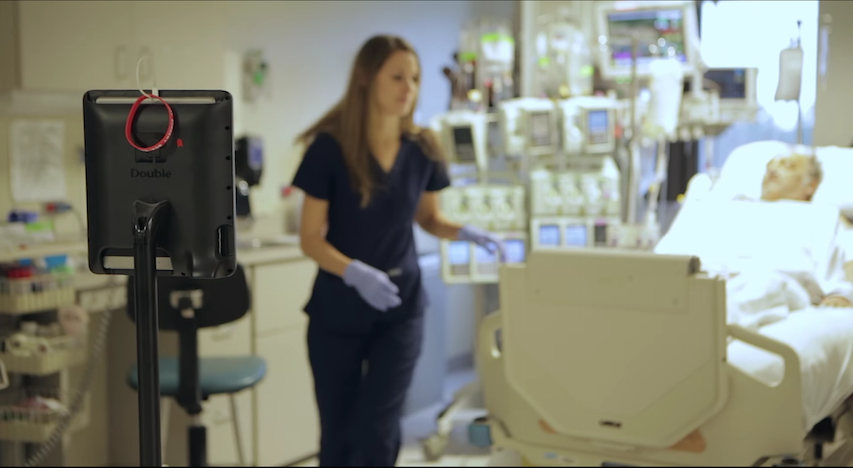 Education & Healthcare
Information transfer via telepresence robots can be implemented much more effectively.
You can Pre-Order Double 3 right now